Our church school is Trinity St Mary's CofE Primary School, located immediately next to the church and accessed via Balham Park Road. We have been linked for over 160 years and work closely together to create a warm and supportive environment in which children can flourish academically, socially, and spiritually.
All members of TSM attend Collective Worship weekly in the church, led by the clergy and pupils.  A school Eucharist takes place twice a term, as do other special services throughout the year.  Voluntary preparation classes for First Communion are offered by the clergy every Autumn Term.
The Christian faith lies at the heart of TSM's ethos and identity.  At the same time, the school is committed to honouring other faith traditions and celebrating the cultural diversity in our midst, and the church fully supports these efforts. We seek together, as the TSM Mission Statement says, 'to reach out to our neighbours in need and witness to God's love in the world'.
To learn more about enrolling your child at TSM, please contact the school directly to arrange a visit.  Church attendance is not required for admission but may be regarded as an advantage.
At St Mary's, our children and young people take an active role in our worship and corporate life.  Many of them contribute to our weekly Parish Eucharist as servers and readers. They also help plan and lead special All-Age services that are scheduled throughout the church year.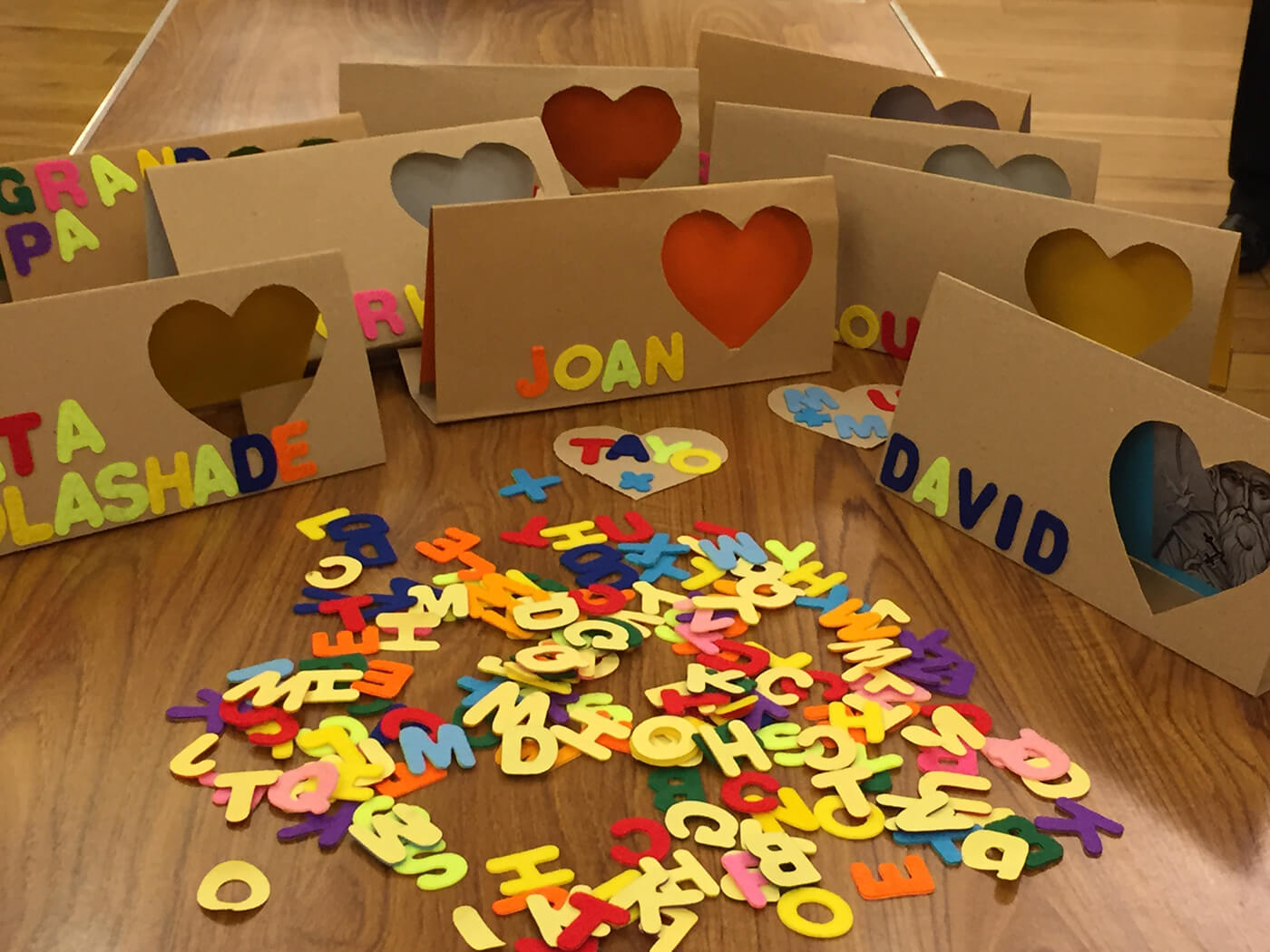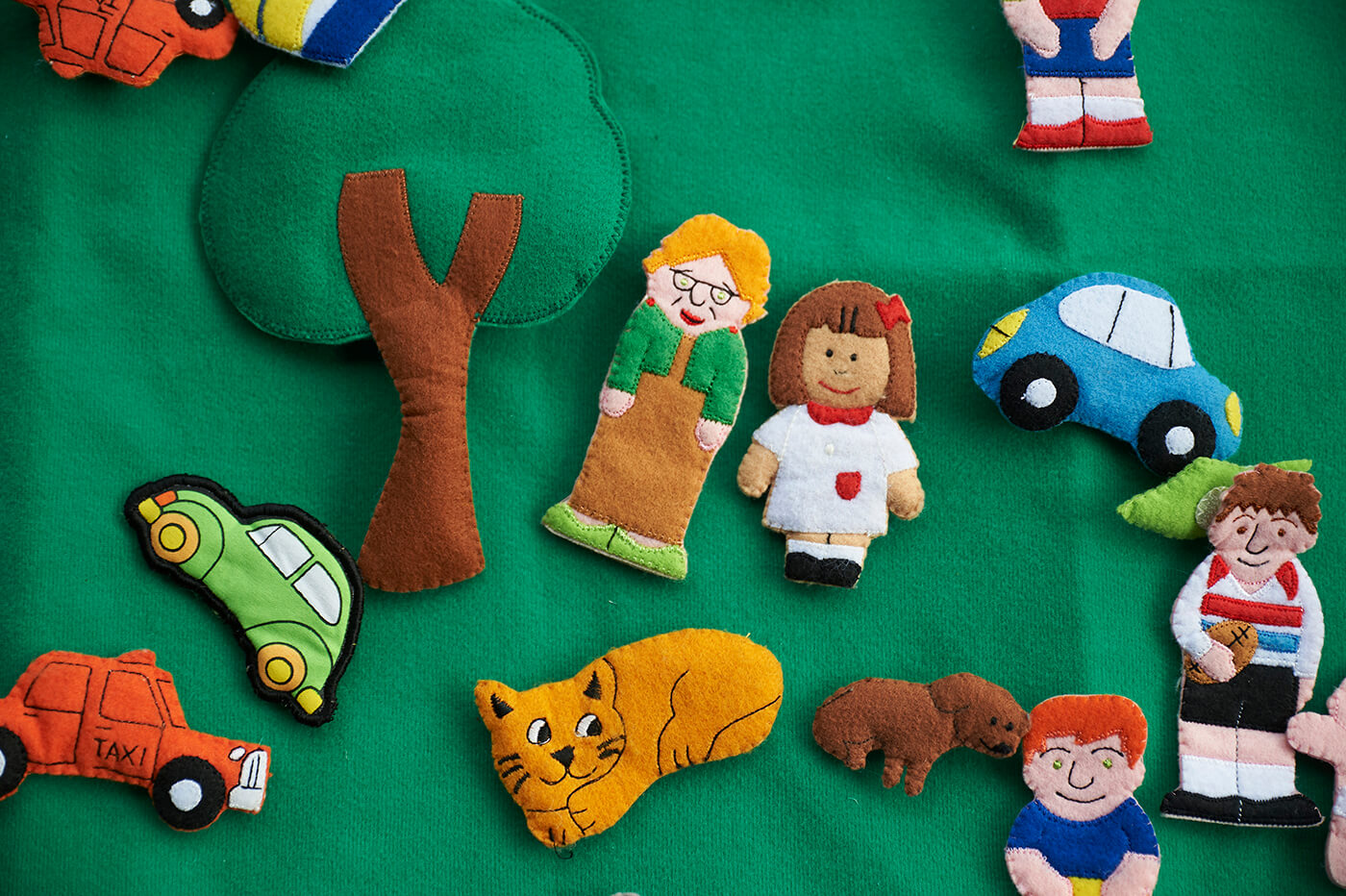 Crèche and
Children's Quiet Area
A relaxed crèche area for babies and toddlers (up to age 3) is available in the church during the weekly Parish Eucharist.  There is also a Quiet Area in the south transept for children aged 4-5, which is stocked with books and drawing supplies.  Parents and carers are asked to accompany their children in the Quiet Area during services.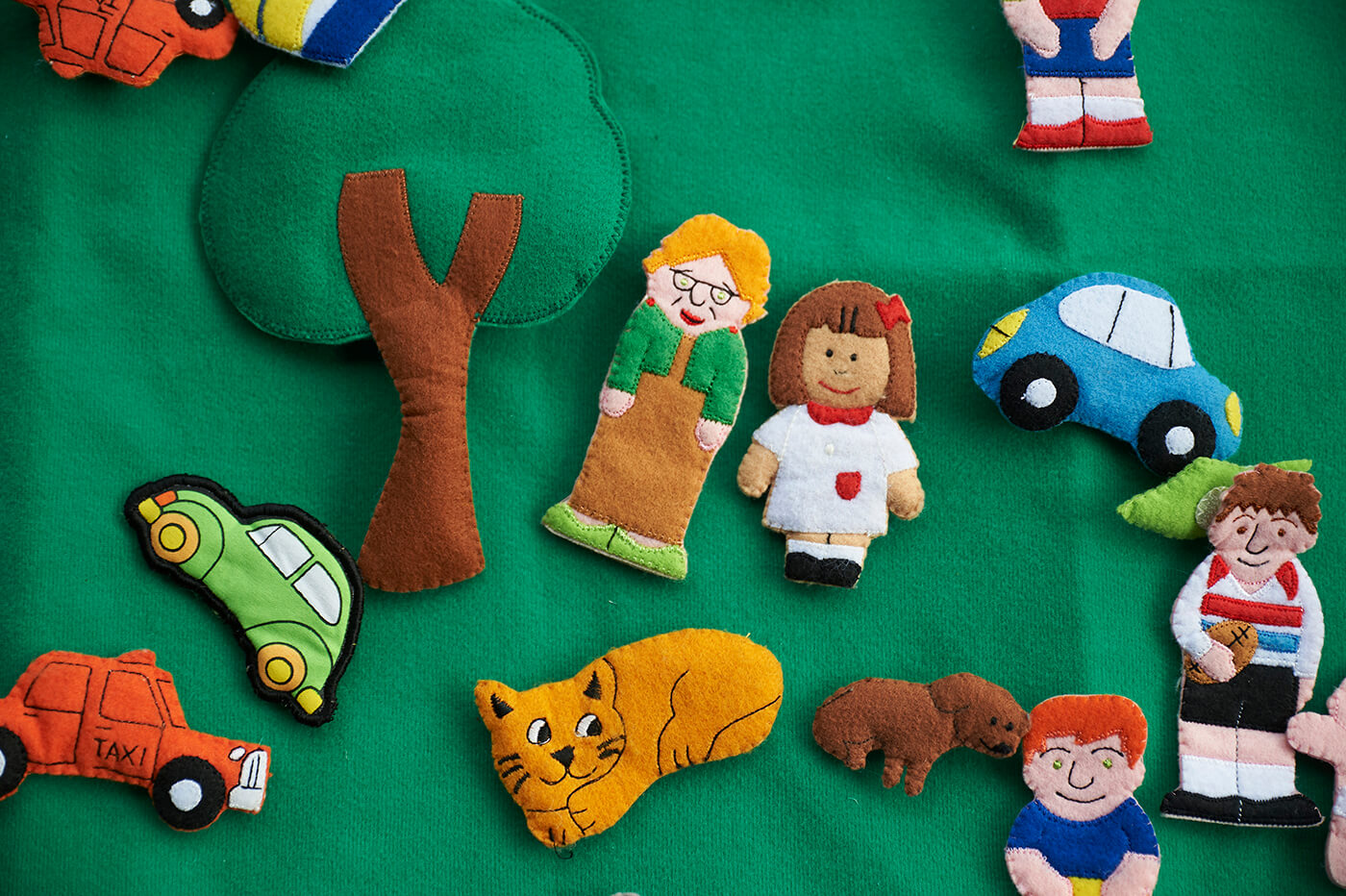 Junior Church at St Mary's takes place most Sundays for children ages 6-11.  Children are invited to arrive at 10.25am and go directly to the upstairs meeting room, where they join adult leaders for prayers and activities.  The children then join the rest of the congregation during the announcements, so that the whole worshipping community is gathered together for the Eucharist. Note: this was our practice before the pandemic, since suspended. We hope to revert to this before too long.  
As a sacramental community, we believe that baptised children may participate fully in the Eucharist before confirmation.  The clergy offer First Communion preparation classes every autumn for children ages 7 and up.   To learn more about preparing for First Communion at St Mary's, please contact one of the Clergy.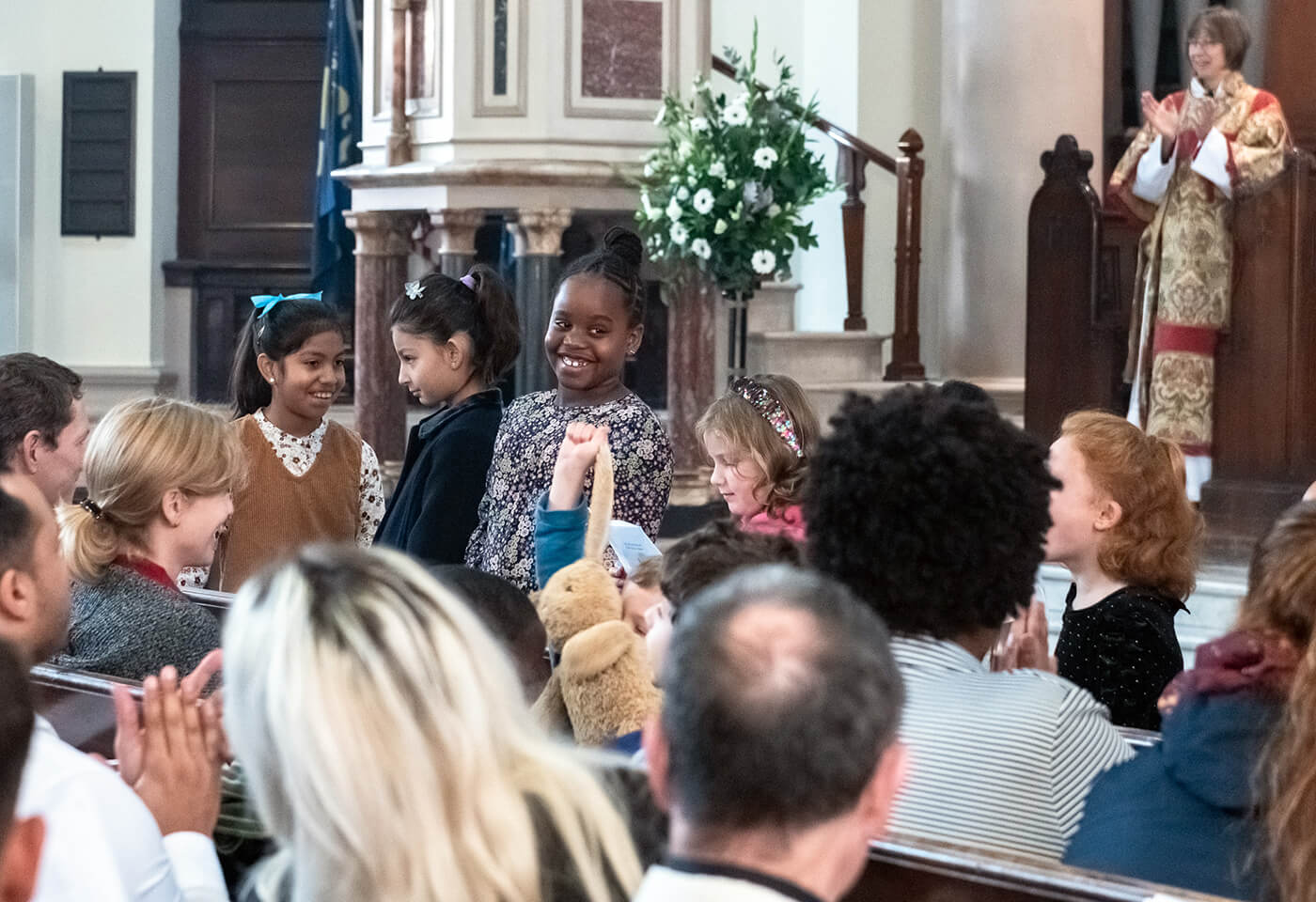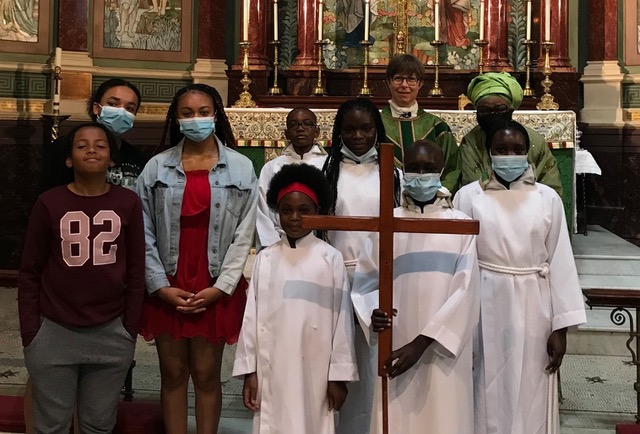 A youth group meets informally under adult supervision on occasional Saturday afternoons. In addition, young people are encouraged to take part in other special activities during the year, such as the annual Youth Pilgrimage to the Shine of  Walsingham.     
The clergy regularly offer instruction to our young people who wish to participate in the sacrament of Confirmation and thereby publicly affirm their Christian faith.  At the Confirmation service, they are invited to renew the promises made on their behalf at Baptism and receive the gifts of the Spirit through the bishop's laying on of hands.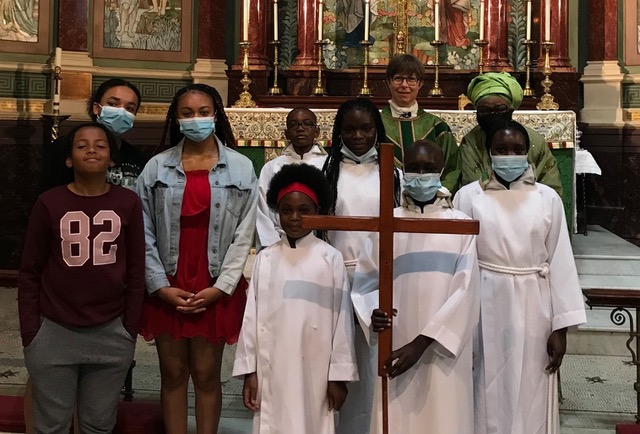 To learn more about preparing for Confirmation at St Mary's, please contact one of the Clergy.  For more information, please also see the Confirmation section of the Church of England website.